In 2014, Narendra Modi formed the government in central with great majority. The key reason behind the popularity of Narendra Modi is his style and way of promising people around the country. However, the magic of NAMO fell down when BJP couldn't win Delhi and Bihar assembly election. However, in Delhi AAP alone defeat all political parties, but in Bihar the great grand political alliance created hurdles for BJP. Now, it's time for Punjab elections.
So, it will be interesting to see whether the 2017 election in Punjab will influence Modi government or not. Since there are two major communities that decide that fate of most of the political parties i.e. Sikh and Hindu, it assumed that Modi factor will work to lure Hindu voters in Punjab.
SAD/BJP May Form the Government Again
However, most of the political surveys claim that SAD/BJP alliance won't be able to come back to power in the state, but it might be possible that the ruling parties may win the assembly election 2017 in Punjab. How it could be possible? If this is also your question, you should understand that Hindu voters are the second largest vote bank in the state. Since BJP and RSS have great impact on Hindu community, SAD/BJP alliance is likely to reap the benefits out of the situation. So, determining that ruling parties won't come back in power isn't a right outcome.
In Case of Defeat
Chances are that ruling alliance couldn't repeat the success due to 10-year long anti-incumbency. Now, the question arises here if BJP face defeat in Punjab election 2017 so will it affect Modi government or not? The simplest answer to this most controversial question is no. BJP has already faced big defeat in two states i.e. Delhi and Bihar. When BJP was defeated in Delhi, it was assumed that Modi government might have lost its glory, but it is not the case. Now, by performing surgical strikes on Pakistan, Modi government is still on top. So, assuming that Punjab election defeat may influence Modi government in central is nothing else but a baseless misconception.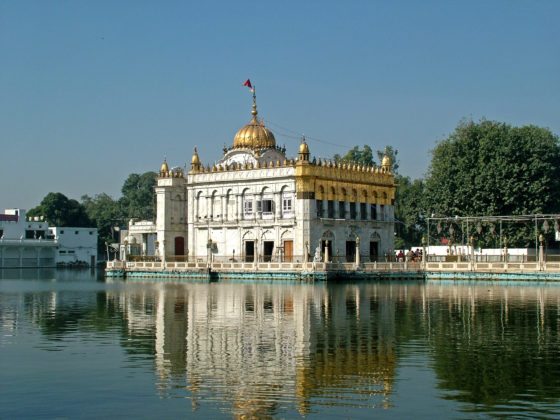 Narendra Modi Is Still the King
When it comes to measuring the success of a political personality, Narendra Modi is still on top in terms of popularity. However, Arvind Kejriwal tries to blame Modi for everything, but still he needs to work great to fight against Modi. So, assuming that 2017 election in Punjab may influence the Modi government in center is nothing else but a political propaganda.
BJP Is Not the Key Party
When it comes to forming government in Punjab, there are usually two options available to go with i.e. Shiromani Akali Dal and Indian National Congress. BJP has never been considered as the key player in the state politics. However, it is true that BJP has greatly influenced the Hindu voters in state, but still it is not capable of forming government alone in Punjab. Since BJP still works as a supporting party in the present state government, it is not going to face big downfall whether it remains in power or not.
In concise, it can be concluded that Punjab election 2017 isn't going to influence Modi government in center.